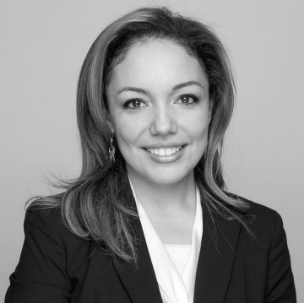 Mona Haggag helps capital program owners and EPCs prepare for and adapt to the changes that will be driving the construction industry in the coming years. Her clients include natural gas utilities, large public sector transportation authorities, product manufacturers, and construction firms. Mona works with both private and public sector organizations on topics of change management, organizational design, and business planning. She recently managed a Construction Industry Institute (CII) research project with academics from Texas A&M, the University of Denver, and capital program leaders on how firms will need to work together to improve productivity and remain competitive in an industry that needs to innovate.
Mona started her career as a quantitative analyst at CEB, now Gartner, where she conducted industry research and built decision-support tools and solutions for Fortune 1000 organizations. During her time at Deloitte Consulting, Mona worked on organization realignment, transformation, and standup efforts at the Department of Defense and other federal agencies. She then went back into the private sector where she was President of an engineering services firm that provides innovative structural integrity solutions for gas utilities, pipeline manufacturers, and oil companies in the US and MENA.
Mona holds a Masters of Business Administration with a concentration in Marketing and Management, and a Bachelor of Fine Arts from the University of Illinois at Urbana-Champaign.
Continuum Advisory Group partners with industry thought leaders on cutting edge research that helps advance our field:
Key Content
Articles
http://caglinks.com/ucrelationship – Pipeline and Gas Journal, January 2018, Vol. 245, No. 1 FEATURES Contractors and Utilities: What Makes a Relationship Work? by Mona Haggag, Principal and Gretchen Gagel, President, Continuum Advisory Group, Denver
http://caglinks.com/ucrelationship-2 – Pipeline and Gas Journal, March 2018, Vol. 245, No. 3 FEATURES Part 2: Roadmap for Best-In-Class Utility Contractor Relationships by Mona Haggag, Principal and Gretchen Gagel, President, Continuum Advisory Group, Denver
Speeches
2018 Pipeline Opportunities Conference, Panel Chair: "Panel: Building Utility/Contractor Relationships that Excel"
2018 Construction Owners Association of America (COAA), Co-Presenter: "The Construction Market: Where Is It Headed and What Can We Do About It?
2018 PetroChemical Update Gas Engineering and Construction Conference, Panel Chair: "Beyond Productivity on Megaprojects"