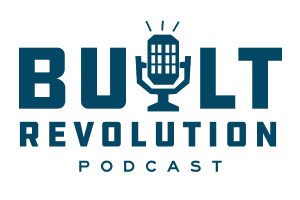 Built Revolution (Ep. 36) | What Matters the Most to Owners, & Why?
What matters the most to owners, and why?
Kelcey Henderson, President of Continuum Advisory Group, and Jose Garcia-Aranda, President of Alberici Global Automotive Constructors, Automotive, moderate a panel discussion aimed at answering that question.
Panelists Include:
Mike McClellan, Senior Engineering Manager, Toyota Motor North America at Bodine Aluminum
Ryan Bader, Executive Director Facilities Planning, Design and Construction, Mercy Hospital System
Don Wojtkowski, Executive Director Plant & Properties, SSM Health
JD Long, Associate Vice Chancellor, Facilities, Washington University in St. Louis
Owners discuss common pitfalls, as well as opportunities, faced by construction suppliers. The panel was the first in a series for Lean Construction Institute (LCI) St. Louis Community of Interest and in this podcast, we share the discussion in full. Hear directly from them as they let us in on what matters to them the most, and why.
Click HERE for additional details.
Podcast: Play in new window | Download