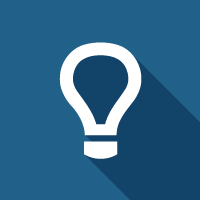 Looking Back As We Plan Forward
2018 is off to a busy start for our team at Continuum Advisory Group. We are working with several firms in the Architecture, Engineering and Construction space to build their strategic business development plans for the next five years. With the US economy is in the midst of its third longest expansion in history, currently at 103 months dating to June 2009, there are lots of opportunities in the building and construction market to consider. It should be noted that broad based growth in construction put in place lagged general economic growth with total spending not increasing until 2012.

Before digging into the specific opportunities that match our clients' capabilities and goals, we often begin with a high level look at the overall building and construction market. The Census Bureau tracks "construction put in place," or the total dollar value of new construction in the US. The 2017 numbers were released on February 1st.
This gives us an opportunity to look at how the market performed in 2017 and compare it to market performance since the current construction expansion got moving in 2012.
The residential market has led the way during the current market expansion, seeing an average annual growth rate of 11.4% from 2012 to 2016. 2017 was another strong year, with growth of put-in-place construction of 10.4%. Nonresidential put-in-place construction has grown slower, with average annual growth of a still robust 4.4% since 2012.
The slower growth in nonresidential is primarily driven by flat public spending with only 0.5% average annual growth since 2012 vs. 7.5% in private markets. This trend continued in 2017 with private nonresidential spending growing slowly, at a rate of just 0.6%. Public spending fell by 2.5%.
Digging into the market segments that make up total nonresidential put-in-place construction highlights some interesting trends. As shown in the table below, four markets have seen average annual growth of put-in-place construction at or above 10% from 2012 to 2016 led by lodging's impressive 20% annual average.
Office and lodging continued their growth in 2017, though at rates below the five year average. Commercial had a very strong year, up 14%. Manufacturing grew each year from 2012 to 2015. Both 2016 and now 2017 saw the put-in-place number fall in this category.
Five nonresidential market segments saw total put-in-place construction fall or remain flat from 2012 to 2016, despite the overall construction market expansion as shown in the table below.
2017 saw a continuation of these trends in some segments, with significant drops in the water/wastewater and religious segments. Healthcare and Public safety reversed their longer term trends with modest growth in each segment.
As stated above, this data provides a starting point as you evaluate your strategic approach to growth moving forward. Detailed analysis of local markets and specific opportunities is critical to developing effective approaches to growing Architecture, Engineering and Construction firms. Looking forward the effect of the new tax law and potential federal infrastructure bills is still uncertain relative to how it will drive overall construction spending.
There is one last thing to consider relative to publicly funded construction spending: while federal spending on construction often gets the most attention, state and local government entities spend the most money by far. Total public put-in-place construction in 2017 was $280 billion. The federal portion of public put-in-place construction was $23 billion, with state and local accounting for the remaining $257 billion, or 11 times the federal number. Understanding and identifying opportunities at the local level remains critical to growing your business.