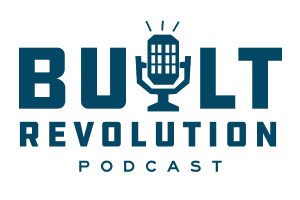 Built Revolution (Ep. 49) | Ken Pinto
Would you shop at a store where they wouldn't tell you how much the milk costs? Neither would we.
In this episode of the Built Revolution Podcast Clark Ellis sits down with Ken Pinto, Founder of Kenzai USA – an international Supply Chain solutions company, to explore Ken's practical roadmap for business leaders who are interested in solving Supply Chain issues in the Homebuilding industry.
Ken is also a consultant and expert in Supply Chain for both Commercial and Residential Construction with more than 40 years of expertise in the building industry. Adding Author to his impressive list of credits, Ken shares his insights on universal key concepts around Supply Chain dynamics in his book, "How Much Is The Milk?" that can be applied in any industry.
Podcast: Play in new window | Download