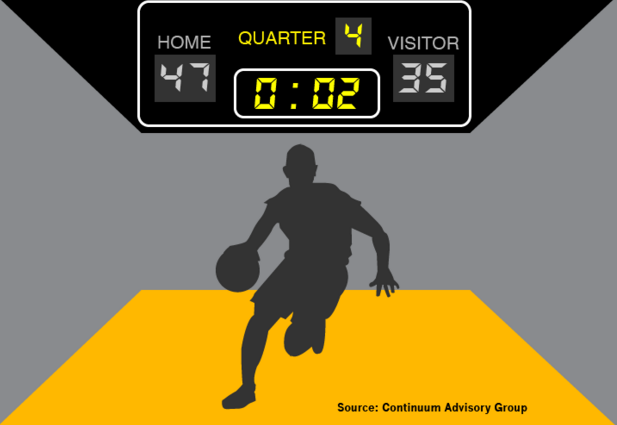 Big Builder: Hurry Up and Waste
We all know that planning ahead is always wise. Yet in the homebuilding industry, many find themselves in a last minute December scramble.
In a time where you should be discussing next year, drafting a budget and coasting into the holidays, you instead find yourself crushed under deadlines in an effort to save your bottom line. Here at Continuum Advisory Group, we call this the Q4 Fire Drill.

But the question remains: why does this happen? Why do homebuilders in particular struggle with it? In a new piece for Builder by Continuum Advisory Group Founder and CEO Clark Ellis, we attempt to figure out why, and more importantly how to prevent it.
"Contingency planning lets [builders] quickly identify what is playing out in the market and push the right buttons, while there's still time to affect the business plan," writes Ellis. "Most builders avoid this level of analysis because it is not traditionally how they manage their businesses."
About the Author
Clark Ellis
As a principal and founding partner with Continuum Advisory Group, Clark Ellis provides consulting services to homebuilders, real estate developers, manufacturers of building products, tools, and equipment, channel participants, and installing contractors. He has served these clients in North and South America, Asia, Europe, the Middle East and Africa. Clark holds a Master of Business Administration in marketing and general management from the Babcock Graduate School of Management at Wake Forest University and a Bachelor of Arts in political science from the University of North Carolina at Chapel Hill.