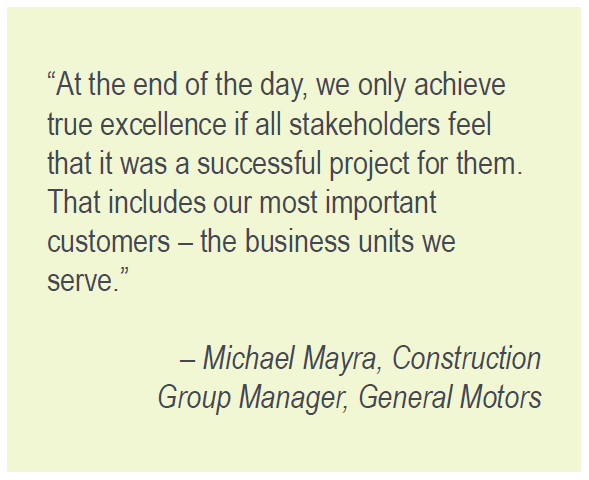 CURT 2017 Keynote: Excellence in Total Project Performance
At the 2017 CURT National Conference in Chandler Arizona, Gretchen Gagel, President and COO of Continuum Advisory Group, presented the preliminary findings of the CURT and Continuum Advisory Group annual Owner Trends Study. Through this year's study we explored:
• What sets above average project teams apart
• The cultural factors that differentiate above average organizations from average and below average organizations
• Best practices utilized in achieving excellence in total project performance
• What more owners and their A/E/C partners need from each other to achieve excellence
As one of our study participants said, "At the end of the day, we only achieve true
excellence if all stakeholders feel that it was a successful project for them. That includes our most important customers – the business units we serve."  –Michael Mayra, Construction Group Manager, General Motors
For more, download the full keynote presentation below.