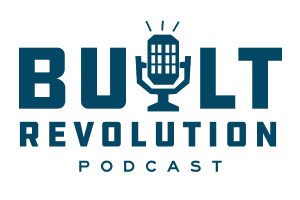 COVID-19 Miniseries (Ep. 1) | Charlie Dunn
Over the past month, capital projects teams across the country — and truly, across the globe — have been pulling out their emergency management plans as the impact of COVID-19 has pushed us all into unchartered territories. Even the giants in our industry are experiencing disruptions in construction, daily operations, and more commonly now over the last month: shutdowns.
Join us for a COVID-19 miniseries, where we will hear from companies across various industry sectors. We kick off with a conversation between Continuum's Clark Ellis and Mr. Charlie Dunn, Project Storyteller at DPR Construction. They discuss how one of the most innovative construction organizations in the US is approaching the COVID-19 crisis. From their mindset of leading with empathy for clients, partners, craft workers, and associates, to analyzing how their job sites and business model are being tested, to the opportunities for meaningful change, Charlie and Clark discuss insights from the frontlines of construction's encounter with COVID-19.
Podcast: Play in new window | Download