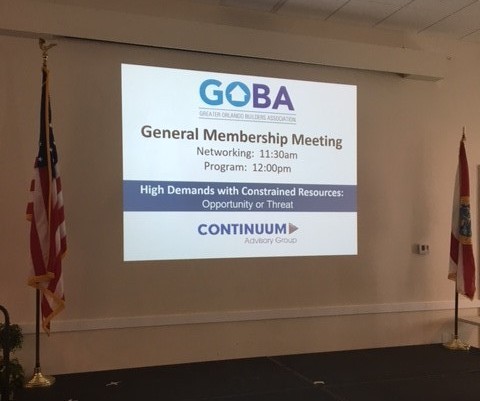 Where do we find opportunity for competitive separation in an environment with such constrained resources? As a homebuilder, how do we deliver high quality homes to our customers on time with a depleted trade base and high internal turnover? As a trade contractor, how do we establish a productive relationship with the builder that's built on trust and transparency, in turn allowing us to meet their expectations regardless of our own internal capacity? As a supplier, how do we communicate our strategic capabilities in a way that addresses a builder's cycle time challenges?
As a leader of any of these types of companies, how do I get the most out of my staff and external partners?
The reality: trade capacity is down and still falling. Land is scarce and expensive. The talent pool is dry and the best people come with a high price tag. Despite these constraints, there is a significant opportunity to separate yourself from your competition in this environment. On Wednesday, September 21st, Brandon Hart, Senior Consultant with Continuum Advisory Group, shared four tactics for doing so with members of the Greater Orlando Builder Association. Regardless of your position in the supply chain, these four tactics can be implemented within your organization at any time. And there is no better time than now.