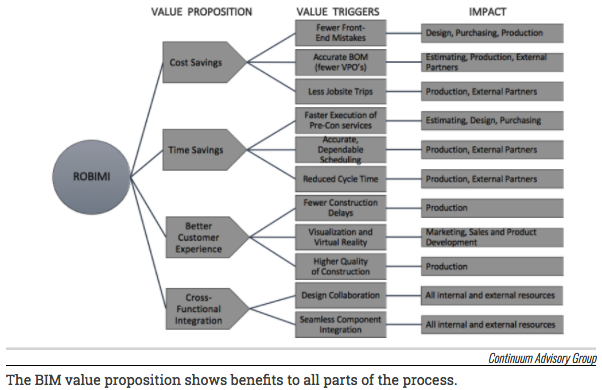 7 Reasons the Benefit of BIM Is Now
Building information modeling – or BIM – is a powerful business platform that uses 3D visualization to convey a building's materials, construction, and architecture. Its complexity and power have made it ideal for large-scale commercial projects…but the time is coming for its use in single family and multifamily residential applications.
In a new piece for Multifamily Executive, Continuum Advisory Group's Clark Ellis argues that time is now:
"The benefits of BIM greatly outweigh the risks. In fact, a deeply ingrained human flaw may be at the root of the reluctance of many to get started: Most of us tend to underestimate the risk of not changing our habits, behaviors, processes, strategies, and the like. At the same time, we overestimate the risk of change."
By examining a mixture of technological advances, consumer demands and operational efficiencies, Clark outlines seven reasons your multifamily residential company could benefit from BIM.
Read the full article HERE.