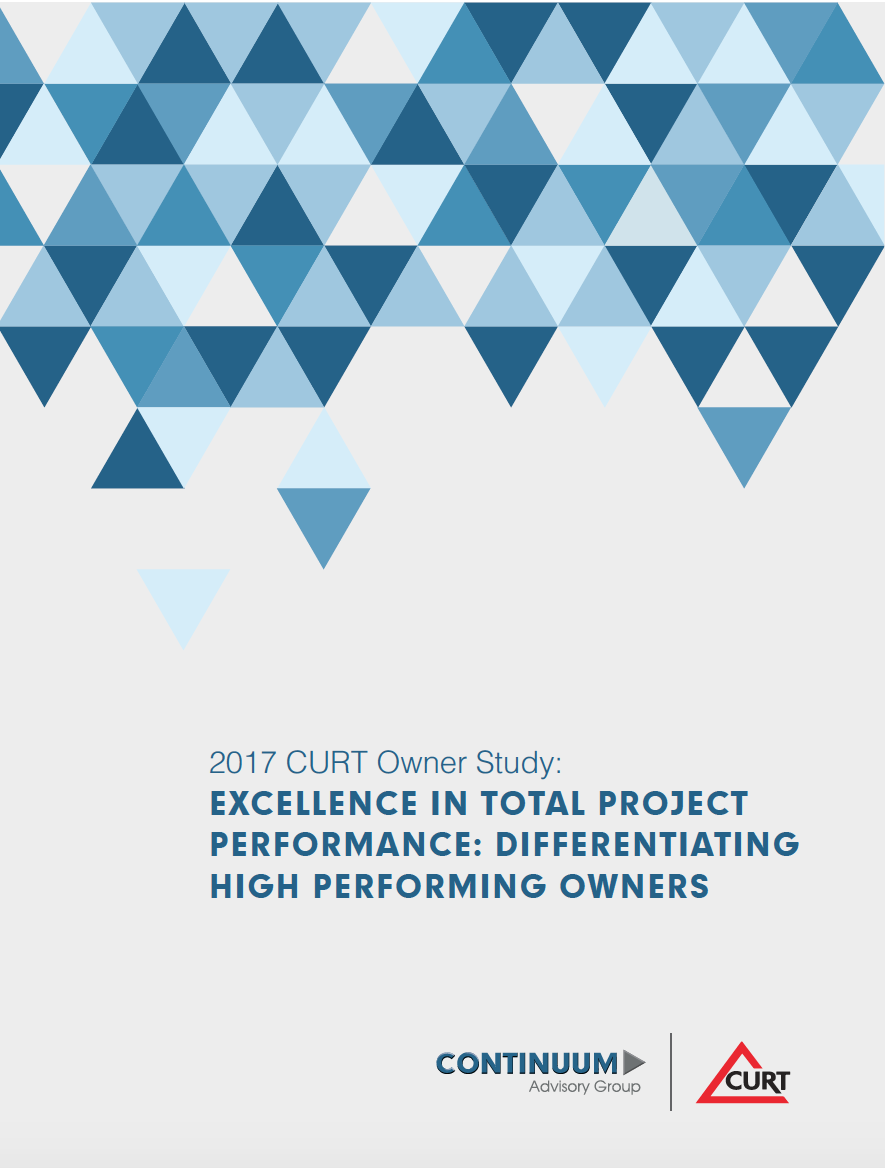 Continuum Advisory Group Releases 2017 CURT Owner Trends Study:
Excellence in Total Project Performance: Differentiating High Performing Owners
Continuum Advisory Group has released the 2017 Construction Users Roundtable (CURT) Owner Trends Study, the newest installment of their Owner Trends series.
The study – a collaboration between both organizations – focuses on excellence in total project performance in the capital construction industry. Through this research, Continuum Advisory Group and CURT sought to understand the challenges facing owners related to optimizing capital program delivery and to delve into how owner A/E/C partners can understand these issues and collaborate on solutions.